Building Relationships from Files to Finish
In this era, customers are vastly innovative with product lifecycles never standing still for long. Companies can experience a range of issues outside the scope of design and manufacturing when it comes to managing their product lifecycles. MCL has the resources to effectively limit risk and range of exposure to these issues through prototype builds, managing PCB revisions and artwork, and through our quality assurance processes and aftersales commitments to our customers.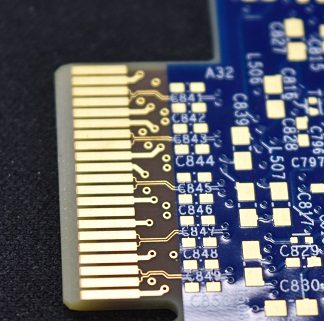 Initial Build – Prototypes
MCL has the knowledge and tools necessary to work along side our customers, to be an extension of their design team for new products. MCL routinely provides insight and works with our customer's engineers with the goal of cost-effective design for manufacturability in mind. Our team is able to work through PCB material selection, impedance modeling, cost consulting, and manufacturing technology to help get your product launched on-time and within budget. We can help you determine the right surface finish, stackup, and other features for your application.
Many customers buy prototypes from one supplier only to have to order production quantities from another – that is not an issue when working with us. MCL handles prototype-to-production volumes for the manufacture of our customers' boards. Our customers rest assured that they can expect the same quality and on-time delivery they get with their prototype boards for the production volumes as well.
Managing Board Revisions and Artwork
Because product design is never static even when production starts, MCL assists customers by managing revisions and PCB artwork through our custom ERP. MCL effectively assigns a master revision along with an MCL part number that we link back to our customer's part number and rev. In our file management module, artwork and production files with MCL's part number and rev are linked to the customer. Any change to the artwork or the customer's revision schema (even those without actual updates or changes to the files) trigger a new rev in our ERP. MCL is able to track every minute engineering change for our customers so that we are able to ensure the customer is ordering exactly what they intend to. Quality Assurance Processes
MCL has a global team that works directly with our manufacturing partners to continuously oversee high quality production and on-time delivery of your PCBs. Our global team has years of PCB experience and only monitors the quality and production for MCL and our customers overseas.
MCL recognizes that two of the most important factors when choosing a PCB supplier is total cost and the quality of the PCBs. Our approach to getting things right the first time starts with your original PCB layout and specifications. MCL's technical support team works directly with our customers to understand the requirements of the PCB and the end product as well as a target budget and lead time to work within. From there, MCL works with the customer or end customer on design for manufacturability to ensure the quality of the product can be obtained in fabrication as well as identifying any cost-savings design or specification changes that can be applied without impacting any project goals.
With over 15 years in the PCB industry, MCL has developed processes to ensure that your PCBs are right the first time. MCL is an ISO-9001:2015 certified company since 2014.
Quality Assurance Measures consist of:
Pre-fabrication engineering review
Electrical circuit test
AOI (Automated Optical Inspection)
Visual Inspection
Sample size method FQC/FQA
Test coupon
Review of fabrication documentation
Packaging verification with test certificates
Regular equipment calibrations After Sale Commitment
MCL prides itself on the long-term relationships we have with our customers. While MCL has a very small percentage of defects and quality issues as our customers can attest to, when supplying as many PCBs as we do annually, occasionally there may be PCB issues that needs our attention and analysis.
In these rare instances, our teams work diligently to identify the root cause for the defect and work with the customer to achieve a viable solution in as short a time frame as possible, with an aim to impact the customer's project timeline as little as possible and to avoid any similar issues thereafter.