RoHS Compliant Circuit Boards
RoHS, or the Restriction of Hazardous Substances, focuses on six specific materials that should no longer be used, or should have limited use in printed circuit boards:
Lead
Mercury
Cadmium
Hexavalent chromium
Polybrominated biphenyls
Polybrominated diphenylether
While many of us will recognize those first few elements, it's worth noting that the final two items on that list are plastic-specific fire retardants. It also covers four different phthalates.
Use amounts per product are governed by a max concentration amount, typically calculated by the weight of homogenous material in your PCBs. Importance of RoHS Compliant PCBs
RoHS compliant circuit boards are important because the products that use these PCBs will one day likely end up in a landfill or other trash reclamation process. RoHS PCBs eliminate many of the hazardous chemicals that pollute our landfills. They also protect the people who fabricate your circuit board.
MCL is one of the leading lead-free printed circuit board manufacturers and we adhere to RoHS compliance requirements to reduce any occupational exposure to workers during manufacturing as well as recycling.
RoHS Restricted Materials
Banned Substance
RoHS LIMIT: MCV* PPM
Lead (Pb)
1000
Mercury (Hg)
1000
Cadmium (Cd)
100
Hexavalent Chromium (Cr+6)
1000
Polybrominated Biphenyl (PBB)
1000
Polybrominated Diphenyl Ether (PBDE)
1000 Building Relationships from Files to Finish

Identification of RoHs Boards
An key part of being a RoHS-compliant printed circuit board manufacturer is to properly identify the PCBs and other materials that adhere to these standards. With any RoHS PCBs, we prefer to provide you with a wide variety of documentation so you know the materials you are using are proper and safe.
For RoHS-compliant circuit boards, this will include the RoHS Certification of Conformance with each shipment, and the packaging on all appropriate items will provide a RoHS/Pb-Free designations. RoHs Compliant Surface Finishes and Materials
MCL provides RoHS and lead-free circuit boards with a variety of finishes that maintain compliance. Our surface finish options allow you to maintain compliance and stay safe. Some of the finishes available to customers include:
| | | |
| --- | --- | --- |
| Surface Finishes | Shelf Life | Co-Planarity |
| ENIG | 12+ Months | Yes |
| Immersion Silver | 6-12 Months | Yes |
| Immersion Tin | 3-6 Months | Yes |
| Lead Free HASL | 12+ Months | Moderate |
| OSP | 6-12 Months | Yes |
Substrate materials include a variety of Isola, Polyclad Rogers, Getek and Nelco products, for varied electrical performances and loss rates. Most RoHS-compliant PCBs can use multiple options from each of these lists.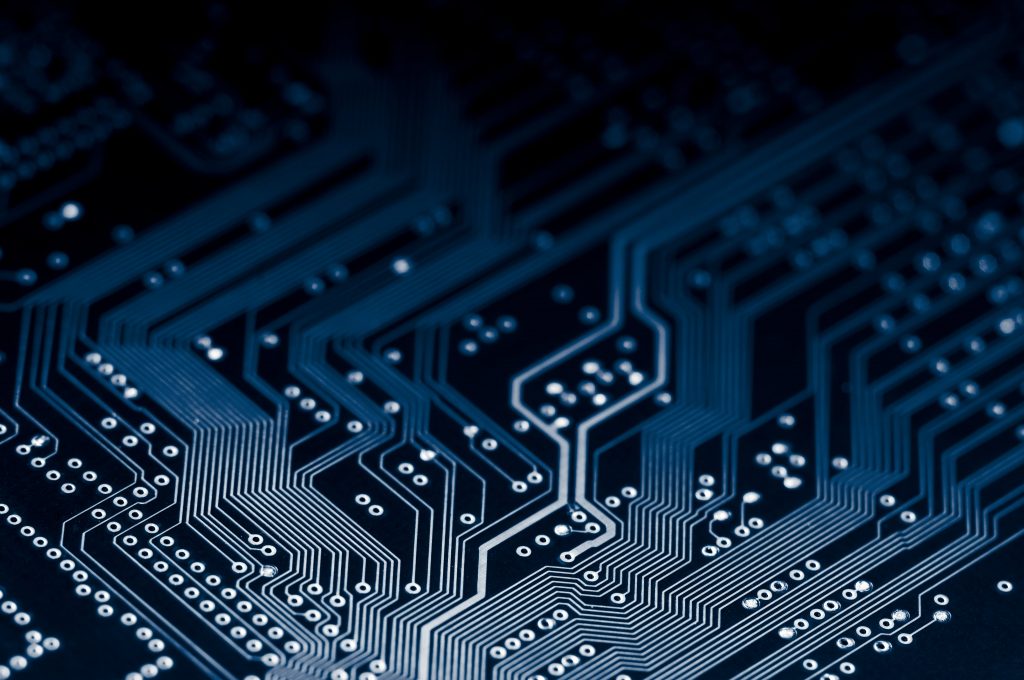 Why MCL?
Supplying bare printed circuit boards that are RoHS-complaint matter deeply to MCL. We've been providing industry-leading safety and compliance for more than 15 years, and we want to ensure that every product we deliver to you is safe. Compliance is a chief concern of ours and is offered with all of our products — along with a free assessment of your needs and award-winning customer service.
Our commitment is to be a lead-free printed circuit board manufacturer for our US and international customers. We have a pledge to our staff, our communities and our world that RoHS compliance is important and should always govern the work we do.