Rigid Printed Circuit Boards
As a leading supplier of rigid printed circuit boards (PCBs), Millennium Circuits Limited supplies rigid boards according to your exact project specifications. With a range of capabilities, materials and configurations, your rigid PCB can operate in numerous environments with consistent durability.
Why You Need Rigid Circuit Boards From MCL
MCL's rigid PCB solutions make it possible to create a cost-effective circuit board that can operate in harsh conditions. As the tried-and-true standard for circuit boards, rigid PCBs maintain their shape and prevent distortion in various applications.
A rigid PCB is naturally versatile and works in various configurations from single-layer to multilayer. With design for manufacturability and engineering services from MCL, you can find a rigid PCB that complements your size, material and build specifications. Capabilities
Quick Turn
Production Quantities
2 – 44 Layers
35:1 Drill Aspect Ratio
Maximum Panel Size – 24″ x 30″
Via In Pad with Fill Options
(Conductive, Non Conductive, Copper Plug)
High Copper Thickness Specs and Tolerances
| | |
| --- | --- |
| Outer Layer Trace / Space | .002″ / .002″ |
| Inner Layer Trace / Space | .002′ / .002′ |
| Minimum Drilled Hole | .002″ |
| Standard Drilled Hole | .008″ |
| Drill Aspect Ratio | 35:1 |
| Minimum Pad Size | .004″ |
| Minimum Feature to Edge | .010″ |
| Minimum Core Thickness | .001″ |
| Controlled Depth Drilling | YES |
| Sequential Lamination | YES | Rigid PCB Types
One of the advantages of rigid PCBs is their ability to work be used for various project specifications and  configurations. At MCL, we offer rigid PCBs in a range of types, including:
Single-sided: Single-sided circuit boards are the original PCB. They have a single layer of conductive material, and all components are located on one side of the board. With their simple design, single-sided PCBs are fast and easy to manufacture, reducing the possibility of mistakes. This cost-effective configuration thrives in low-density designs.
Double-sided: Rather than a single conductive layer, double-sided PCBs utilize copper conductive layers on both sides. With twice the space for components, double-sided PCBs have more design options and increased circuit complexity, making them applicable for a wide range of projects.
Multilayer: This type of PCB uses three or more layers of conductive material stacked in the middle with several other layers surrounding the core. With numerous layers and an advanced curing process, multilayer boards reduce the need for interconnection wiring, save space and result in a dense and tough PCB.
Carrier board or Mechanical Spacer: When you need a rigid backer to provide support during the assembly process for very thin PCBs, some companies may opt to use a carrier board that has no conductive layers. Any circuit board that is used for mechanical operations does have any copper layers or require any electrical connections. At MCL, we can create a bare rigid PCB according to your exact specifications to support all components and equipment you intend to work with. Material Considerations
The materials in your rigid PCB depend on the specifications of your project. With several material offerings, you can design your rigid PCB for your application.
Conductor
At MCL, we supply PCBs with specialized metal cores, such as aluminum, for high thermal conductivity that remains cost-effective. The metal core we use will depend on your specifications and conductivity needs.
Adhesives
Your adhesive will vary based on your project specs and conductor thickness. Some options are:
Insulators
We will provide an insulator that offers strong signal transmission and safety. Possible materials include:
Coverlays, covercoats and solder mask layer.
Standard FR-4 materials.
Lead-free compatible FR-4 materials.
As the most common type for rigid PCBs, FR-4 boards use a flame-retardant fiberglass layer for greater rigidity and flame resistance. These boards are lightweight and temperature- and moisture-resistant, making them an excellent choice for many applications.
When PCBs need to operate in high temperatures, high-Tg circuit boards have a glass transition temperature (Tg) over 150 degrees Celsius. If you're working with high-power circuit density designs, heat that is generated may overwhelm a standard PCB's heat management methods. High-Tg boards are the practical solution in these scenarios.
Finishes
Your rigid PCB will use a copper layer for an efficient electrical current flow and will need protection against corrosion and oxidation. Possible protective finishes include:
Electroless nickel immersion gold (ENIG).
Electroless nickel electroless palladium immersion gold (ENEPIG).
Immersion tin.
Hot air solder leveling (HASL).
Immersion silver.
Lead-free HASL.
Wire-bondable electrolytic gold.
Hard gold fingers.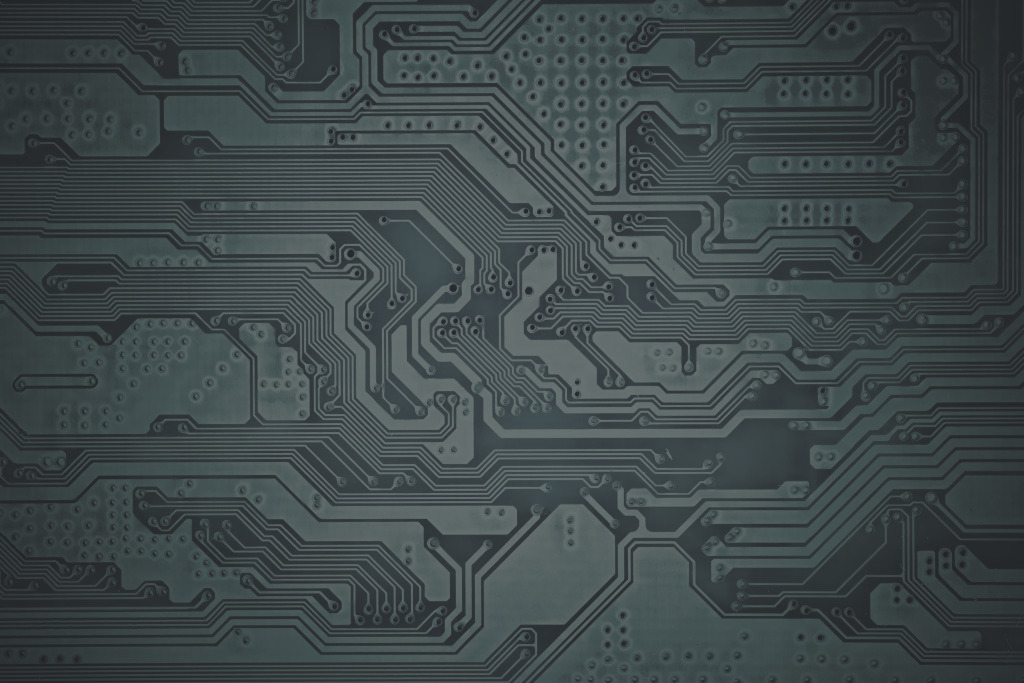 Rigid PCB Solutions With MCL
At MCL, we always account for project specifications to fabricate your ideal rigid PCB. We support the lifecycle of your products from prototyping to high-volume orders. Contact us today to discuss your rigid PCB needs.