Printed Circuit Boards Used in Marine Applications
If you work in the marine industry, service the marine industry or plan to, you should be aware that printed circuit boards are critical to a variety of marine electronics and applications. The right PCB for marine industry applications is crucial, as maritime electronic PCBs have unique needs when it comes to electronic connectivity and mechanical support.
What Types of Marine Vessels Make Use of Marine Industry PCBs?
Virtually all but the most rudimentary marine vessels can make use of PCBs, from small motorboats to medium-sized yachts and large cruise ships. Any ship that works with technical operating or navigation system depends on electronic applications or processes that themselves rely on high-quality printed circuit boards to function. What Types of Maritime Electronic Devices Rely on Printed Circuit Boards?
Here are some of the electronic devices containing printed circuit boards that marine vessels need to function:
Autopilot: A self-tuning autopilot system is highly dependent upon very accurate electronic processes to function. This system must have the capacity for course correction and maintenance, boat stabilization and maneuvering while minimizing heading error and propulsion losses and managing rudder activity.
Radar: A reliable radar system that provides accurate information about the placement of other objects in the body of water around the vessel must have the right PCBs working optimally to be as exact as you need for the safety of your vessel.
Marine VHF Radio: A radio is a vital survival device for a maritime vessel — especially one that may be away from port for a significant amount of time. Marine travelers must be able to rely on their radios and on the printed circuit boards that make them work.
GPS System: A GPS system is another device that has become invaluable for modern sea travelers. It enables anyone on a marine vessel to know exactly where they are at any given time, but only if it is working properly with the right PCB.
Fish Finder/Sonar: Deep sea fishermen today would probably be lost without reliable PCB-powered sonar devices to locate the best sources for them to make their catches. About Radio Frequency Printed Circuit Boards (RF PCBs)
Millennium Circuits Limited specializes in delivering RF PCBs with high-frequency laminates with tight turnarounds and high-quality controls for all of your marine application needs. These are PCBs that use an extremely high-frequency analog signal.
These PCBs pass signals within a certain band on a given frequency, with filters to make sure they only transmit signals within the desired frequency band. They are highly effective at transmitting and receiving radio signals for high rates of response and success in your marine industry electronic devices and applications.
MCL understands the challenges of creating RF PCBs that include both digital and mixed-signal technologies, and we scrutinize our RF PCBs closely before sending them on to you. For your RF PCB to function the way you need it to, the RF frequency range should be 500 MHz to 2 GHz, although designs that are 100 MHz to 500 MHz are also classified as RF PCBs.
Because of their specialized nature, there is a need for some specialized equipment for accurate manufacturing of radio frequency printed circuit boards, including plasma etch machines, which allow you to create the high-quality, low deviance through-holes you need for these boards. Good RF PCB manufacturing also often involves Laser Direct Imaging (LDI) equipment, which tends to work better than standard photo exposure equipment.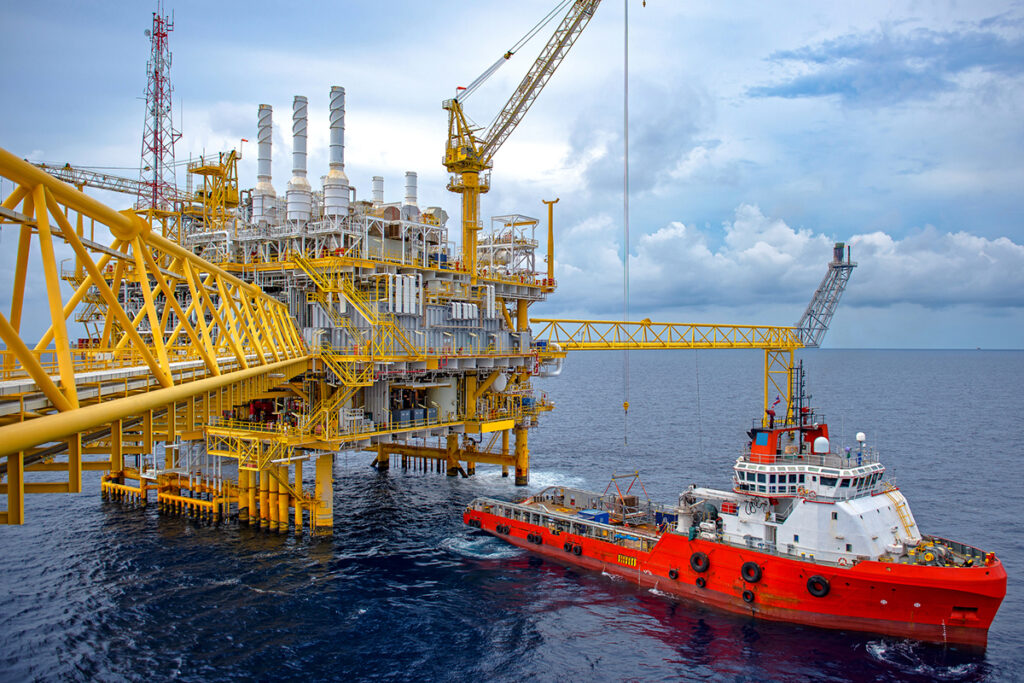 MCL Has the Marine Printed Circuit Boards You Need
When you are going out on the ocean with your boat, whether for personal or commercial reasons, you cannot afford to leave the reliability of your electronic devices to chance. MCL provides high-quality circuit boards for a wide range of industries and applications all over the world and our reputation is unmatched. We can provide effective PCBs for marine industry electronic applications such as:
Radar and Sonar
Signal Processors
Output Filters
Signature Splitters
Navigation
Temperature Sensors
Attenuators
High-Band VHF Systems
Infrared Processors
Time-keeping
Fuse and Timing Circuits
Communication
Solid-state Lasers
Line Amplifiers
And More
When you order PCBs from Millennium Circuits Limited, you always get high-quality, high-performance boards in a prompt matter and at a competitive price. We have rigid quality control protocols in place to make sure you always get durable, accurate and optimally-performing printed circuit boards with no defects. To find out more about ordering high-quality printed circuit boards for your own marine industry needs, contact MCL today.