FR-4 Printed Circuit Boards
FR-4 is the most commonly used material for rigid PCBs. Do you need FR-4 printed circuit boards? Maybe you think so, but perhaps you're not quite sure. When exactly do you need PCBs made from FR-4 material? Check out the differences between ceramic PCB, FR-4 boards, and MCPCB.
What Is FR-4 Material?
First, it's important to understand what FR-4 material is. FR means "flame-retardant," and it applies to a fiberglass-reinforced epoxy-laminated sheet that makes it an ideal substrate for electronic components on a printed circuit board. The fiberglass provides the rigid structure made even more rigid and flame-resistant by the epoxy resin.
FR-4 material is so popular because of its many wondrous qualities that can benefit printed circuit boards. In addition to being affordable and easy to work with, it is an electrical insulator with very high dielectric strength. Plus, it's durable, moisture-resistant, temperature-resistant and lightweight. You can use FR-4 PCBs in most electronic applications. Why Order Your FR-4 PCBs From MCL?
When you need boards made from FR-4 PCB material, you want to order them from Millennium Circuits Limited, your go-to source for circuit boards. We can provide your preferred board thickness, whether you need ten-thousandths of an inch or as much as three-inch thick boards. Offering both single sided and multilayer boards, we deliver the absolute best bare printed circuit boards the industry has to offer — and we've been doing it for over 15 dyears. Let's Start Working Together, Today.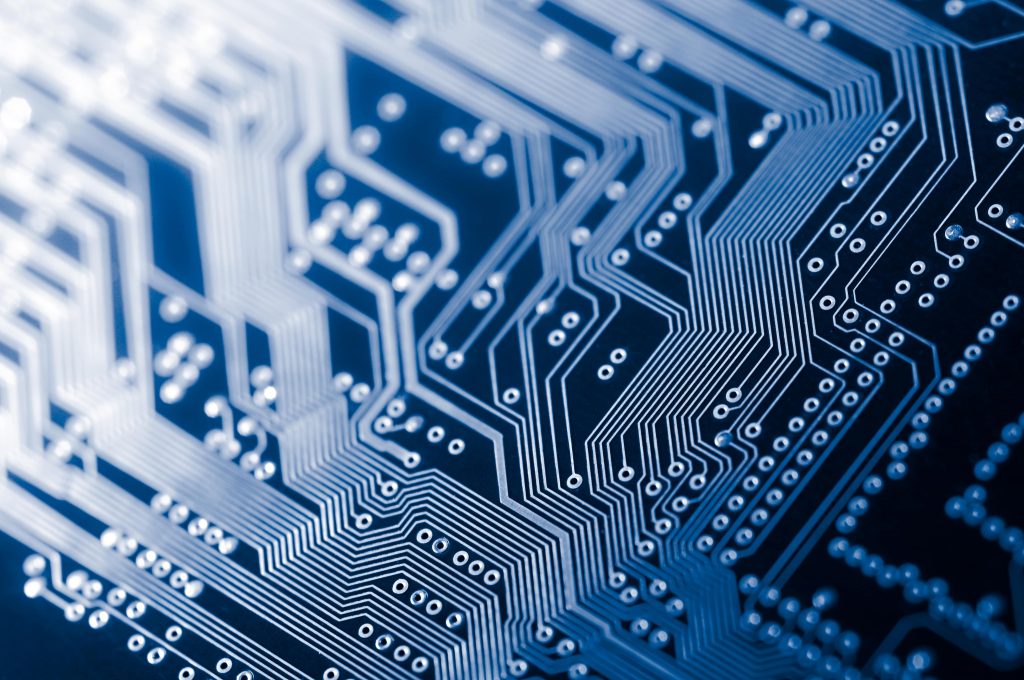 MCL Capabilities
We are the perfect supplier for your FR-4 printed circuit boards, as well as other types of PCBs — like RF boards, flex boards and heavy copper boards — because we have over 15 years of experience in this industry and an unparalleled commitment to customer service.
We can provide your boards in prototype and production quantities with quick turnaround times. We can build your boards with multiple layers, ranging from two to 44, and can deliver panels as large as 24" x 30". Our team can also build your board with buried vias and micro vias. There is no need to look anywhere else for FR-4 PCBs when you have access to the experts. We will always treat you as a top priority, no matter how large or small your order is.
If you want your FR-4 PCBs on time, with no defects, no hidden fees and friendly and responsive customer support when you need it, you want PCBs from Millennium Circuits Limited. To get started, contact us for a quick quote on your order. Let us know what you need, how much and when, and we will give you a fast and free quote right away, so you know exactly what to expect. Just submit our simple online form to request your quote right now.